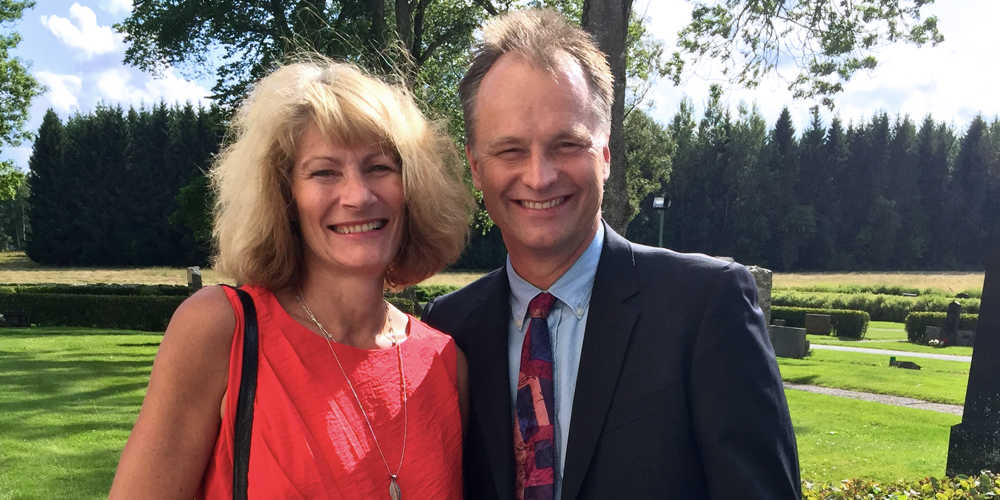 What is PREP?
PREP is a course in how to better communicate in a relationship. The course gives you and your partner concrete tools to more easily cope with a life together and also involves personal development. You and your partner gain insights that bring you closer together. The course is not therapy or crisis management, but a review and training of a number of simple methods that can help you as a couple to develop and thrive together.
PREP's main themes:
Learn handle conflicts in a safe way
Open the doors too vicinity
Start with yourself and your own responsibilities
Take advantage and develop the positive in the relationship
Cherish security and long-term perspective
PREP is based on over 30 years of relationship research, primarily in the United States (and is religiously and politically independent).
Studies show that couples who have taken a PREP course are more satisfied with their relationship, communicate better and the risk of separation decreases. Several of the effects have been measured long after the couples have taken the PREP course.
Who is the course aimed at?
The course is aimed at ordinary couples who want to invest a little extra in their relationship and get an extra ride. A common reason is that you feel that you are stuck in old ruts and want to find new ways forward - together. Another reason we hear is that together we want to build a good start in a new relationship. The age of our participants varies from 25 to 70 years, but often it is couples who have been together for a number of years and have children together. The course is NOT therapy or crisis management, but we teach a number of simple methods and tools that can help you as a couple to thrive together.
How does the course work?

We who hold the course, Tord & Heléne, have held PREP courses for many years and we are a couple ourselves. Originally, we took the course ourselves to create good habits in our own relationship. It was so good that we decided to become certified PREP leaders.
The course is structured around 13 different conversation themes and / or practically useful communication methods that studies show are crucial for a successful couple relationship. We start from the workbook (which is included in the course fee) "Wellness for couple relationships" where all 13 themes are described, with associated exercises. Some examples of themes are Expectations and roles, Play & joy, Communication barriers and the "Speak / listen method".
We gradually introduce each section, after which you as a couple get to talk about how it is for you / you, and practice the different conversation tools. You therefore only work together with your partner to create security and learning for you and you together. We as course leaders sometimes walk around and listen to the conversations and coach you individually to use the conversation tools in the best way.
Through the dialogues around these important themes, you as a couple will develop your awareness in your own relationship. Then, with the help of further exercises in the workbook, you can continue to develop at home after the course.
Convenient - when and where
The course is given as a weekend course (Saturday and Sunday at 09.30 - 17.00 both days) with the opportunity to spend the night at our pleasant course yard.
There is also the possibility to tailor PREP for organizations; we have, for example, held PREP courses for the Armed Forces several times, which offer this as support for personnel preparing for service abroad. Contact us for more information about this.
What does it cost?
The course price is SEK 2,395 / person. The price includes soup lunch, morning and afternoon coffee and fruit both days. Each participant also receives a solid workbook "Health care for couple relationships" which the couple can continue to work with at home after the course. Maximum number of participating couples: 9 pieces.
Weekend course with the possibility of overnight stay
It is also possible to stay over at our pleasant course yard, or alternatively at a nearby, cozy bed and breakfast. Then there is a price for overnight with extra SEK 475 per person in double room with own sheets and towel. The price includes breakfast. Dinner you can choose to cook yourself in the common, fully equipped kitchen, or you eat at a restaurant in the cozy Sigtuna (10 miles away).
Registration and course date
Call or email us if you want to sign up for one of the courses. Current course dates can be found on the right and in our Calendar.
Around the PREP courses, we collaborate with the study association Sensus. More information is therefore also available at www.prep.se.
Welcome to a park course where through all the years so far we have only met very positive and satisfied participants! Sign up well in advance if you want to be sure of a place, as we have recently had full courses with a queue list.
Contact us for more info
or booking request
Helene: 0735-465610
Tord: 0702-011430
Date: 2020-11-14 - 2020-11-15
Time: 09:30 - 17:00
Date: 2021-04-17 - 2021-04-18
Time: 09:30 - 17:00
What previous course participants said
Best course I have ever taken! All couples who want to invest in their relationship should go!
Trine, 43 years
Thanks to the material feeling so grounded in your relationship, the course really went in depth in a fantastically valuable way. The most important thing I have been through in a long time, so thank you!
Tullia, 39 years old
Soft, safe atmosphere. Good methods. Would be great for most couples!
Most rewarding was having dedicated time to talk and listen to each other. The strength, the magic, in what happens in us through the talk-listen method!
Male, 38 years