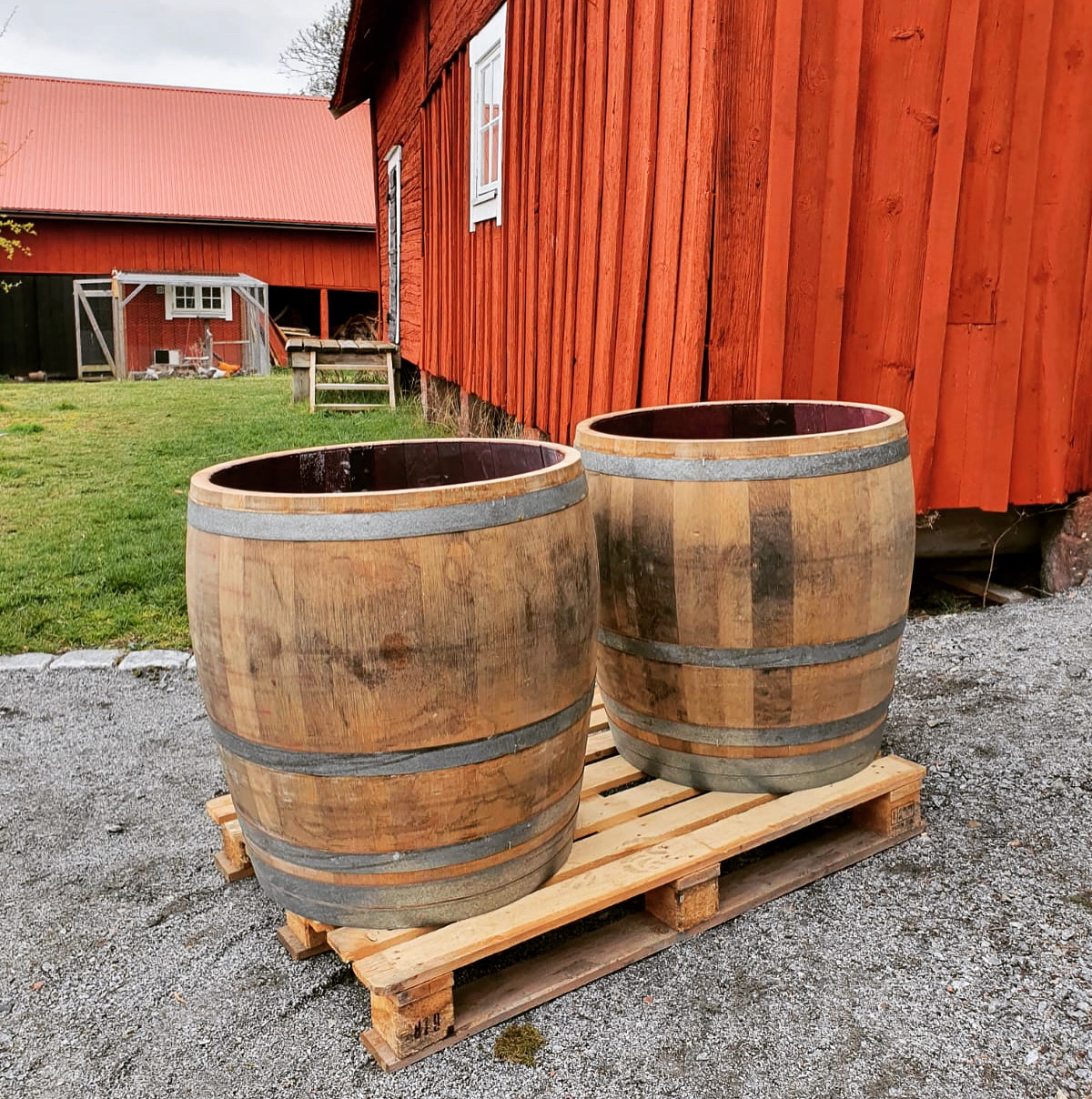 Here will soon be more info and pictures about products we sell at pick-up price with us!
Main products we are proud to offer are:
Our own honey
Our own aronia jam (the super berry aronia which is healthier than blueberries)
Bird nests for different species, large and small. Even bat nests!
Oak barrels in different sizes, both newly made in beautiful oak and used wine barrels that have been renovated

(See picture)

. The barrels are made in Sweden of very good quality, with a shelf life of 20-25 years. Fantastically beautiful for trees, shrubs, plants and flowers. Or as an ornamental water barrel at the house node.
Contact us for more info
or booking request
Helene: 0735-465610
Tord: 0702-011430
Datum: 2023-12-03 - 2023-12-17
Time: 11:00 - 17:00
Datum: 2024-03-24
Time: 11:00 - 17:00
What previous guests said
Herresta's beautiful barn and garden became a perfect setting for our wedding and created a happy, relaxed and loving atmosphere
Natalii Back
Wonderful place - so close to 08 but still completely out in paradise.
Niklas Lingström
At Herresta Lada last year. It was a wonderful time!
Eric Basir
We were incredibly nicely greeted when we "stormed" in all 15. Cozy coffee and the best possible service!
Agneta Malmer
Take a look at what's going on at Herresta Lada