Date and time
Date: 2020-09-06
We start at 11:00, and end at 17:00
Book your Sunday excursion to Herresta Lada
11-17 on Sundays 6, 13, 20, 27 September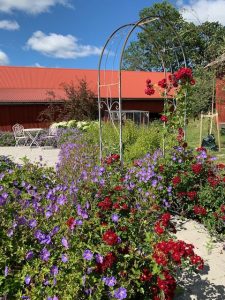 Organic café
We welcome everyone who is hungry for a Sunday excursion to visit Herresta Lada in September. In our café, we offer home-baked coffee bread, nutritious rolls and homemade waffles with their own aronia jam and whipped cream. Everything organic.
gift shop
In addition to our popular café, we have our gift shop open with new deliveries of gift items, such as various scented candles with a variety of wonderful scents.
photo Vernissage
We also have a photo opening with nature photographer Thorwald Larsson with his fantastic nature and animal photos from his many trips around the world.
Visits from local actors
We work to get a visit from a local craftsman or other activity on site every Sunday. We will return with more information as it begins to approach!
Corona-adapted opening
Of course, we have made adjustments based on the corona mode, so that you as a guest will feel safe. We follow the Public Health Agency's recommendations and help to avoid congestion, etc. Based on the weather, there are also many nice patios to have coffee on.