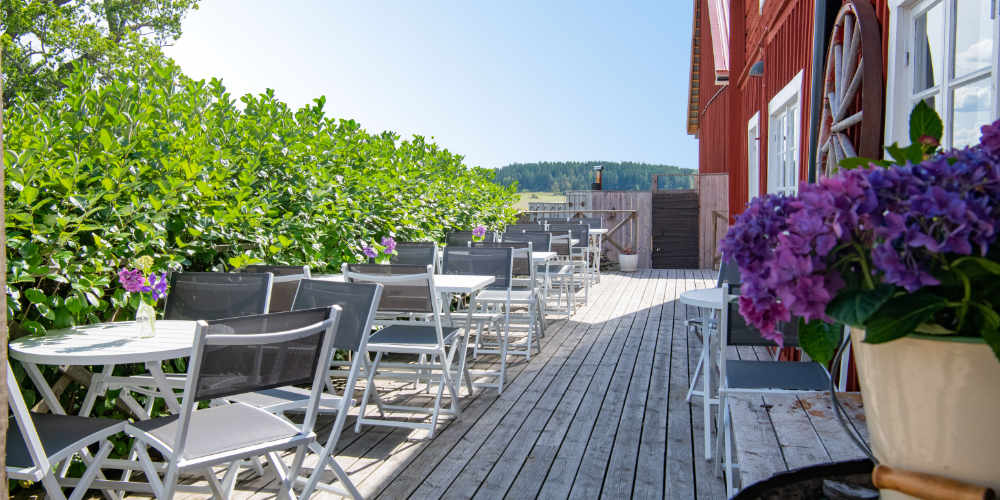 A few weekends a year, we have the pleasure of opening the doors to our shop and cozy café with home-baked bread and organic ingredients. We thank our wonderful customers for so many coming here, to our great joy! In the shop we offer local crafts and beautiful furnishings. Often we also have one or more artists exhibiting their work. Enjoy the country air and the view from the outdoor veranda during the season. Or sit down and warm yourself next to our wood-burning stove.
When are we open next time? Every Sunday in September
We miss you guests! We will stay open every Sunday from 11 am to 5 pm in September, see more detailed information below Calendar. Then it will be Christmas market during all Advent Sundays. We carefully follow the Swedish Public Health Agency's recommendations and of course adapt our opening hours accordingly.
Contact us for more info
or booking request
Helene: 0735-465610
Tord: 0702-011430
Date: 2020-09-06
Time: 11:00 - 17:00
What previous guests said
Herresta's beautiful barn and garden became a perfect setting for our wedding and created a happy, relaxed and loving atmosphere
Natalii Back
Wonderful place - so close to 08 but still completely out in paradise.
Niklas Lingström
At Herresta Lada last year. It was a wonderful time!
Eric Basir
We were incredibly nicely greeted when we "stormed" in all 15. Cozy coffee and the best possible service!
Agneta Malmer
Take a look at what's going on at Herresta Lada