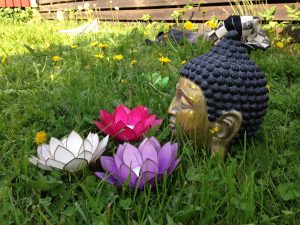 You are now warmly welcome to our continuation groups in yoga and meditation at Herresta Lada.
We will continue to work with both exciting yoga sessions but also ensure that the breathing is as it should be and immerse ourselves in meditation. The focus will be on founding the body properly so that you can safely continue working on your yoga journey. We strive to strengthen the nervous system so that we can manage stress and face everyday life with focus and balance.
Course start
Saturday 17 March and Sunday 18 March at 10.30 - 12.00 (two groups).
A total of five occasions until 21 and 22 April, with breaks during the Easter weekend.
Award
Total price for all five occasions: SEK 995.
Registration
For info and booking of a place, call Petrica Hedlund on tel. 070-770 20 91, petrica@time4yoga.se.
Yoga leader Petrica Hedlund
Petrica Hedlund has led yoga courses since 2004 at Hälsoproffsen in Norrviken, Hembygdsgården in Runby Upplands Väsby, at Friskvårdscoacherna in Infra City and Messingen Upplands Väsby. She coaches in breathing, presence & inner leadership and also works with yoga for companies. She is Int. certified and certified Yoga and meditation teacher at KRI The Kundalini Research Institute through IMY - Institute of Medical Yoga.