Conference and meetings with full service
With us, YOU are always yourself
Herresta Lada is the perfect place for your conference, training or meeting. The charmingly rural but at the same time fresh environment makes your event relaxed, beautiful and different.
Herresta Lada is located near Arlanda and only a short distance away from the E4 between Stockholm and Uppsala - in the countryside near the city. The place is beautiful, quiet and secluded while being adapted for different types of activities for companies, organizations and associations.
When you have a conference with us, it is only you and your colleagues here. You have access to several places both indoors and outdoors. We offer a café and a restaurant section, two conference rooms and an orangery with sweeping views. All to create the best conditions for variety and inspiration
The premises are housed in a charming older barn that has been recently renovated and decorated just for conference purposes. The premises are fully equipped to hold modern conferences, trainings and meetings; There is a whiteboard, flipchart, projector, sound system, wifi, conference furniture, pads and pens etc.
Morning and afternoon coffee is arranged directly on site. For lunch or dinner, we collaborate with local catering companies of high quality and with several flavors. We are there for you and are flexible based on your wishes.
Accommodation can also be offered for the smaller group.
Covid19 info for our conference guests.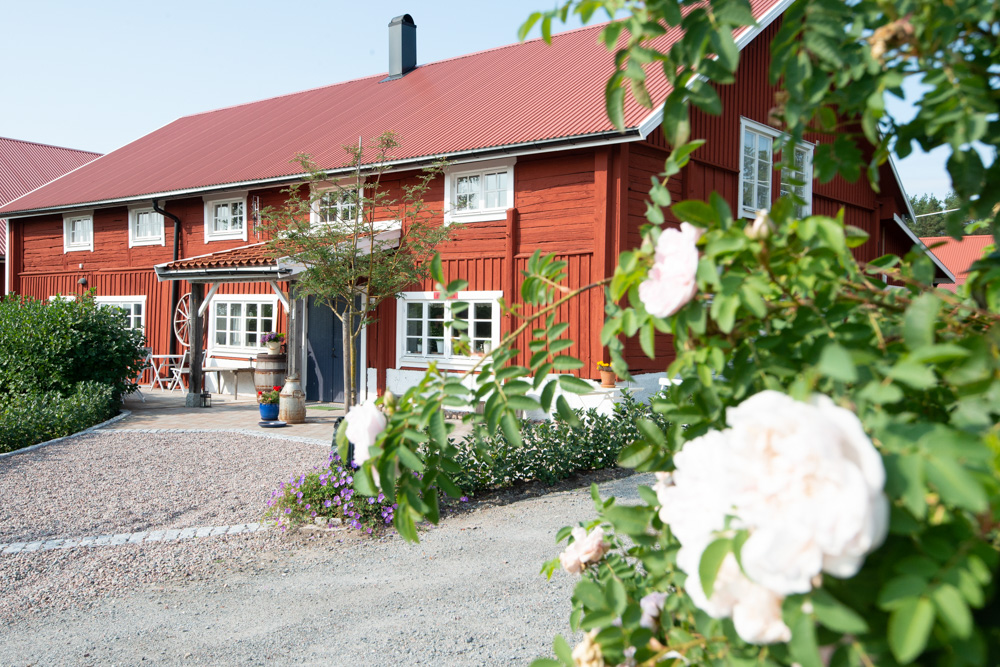 Herresta Lada - an inspiring landing site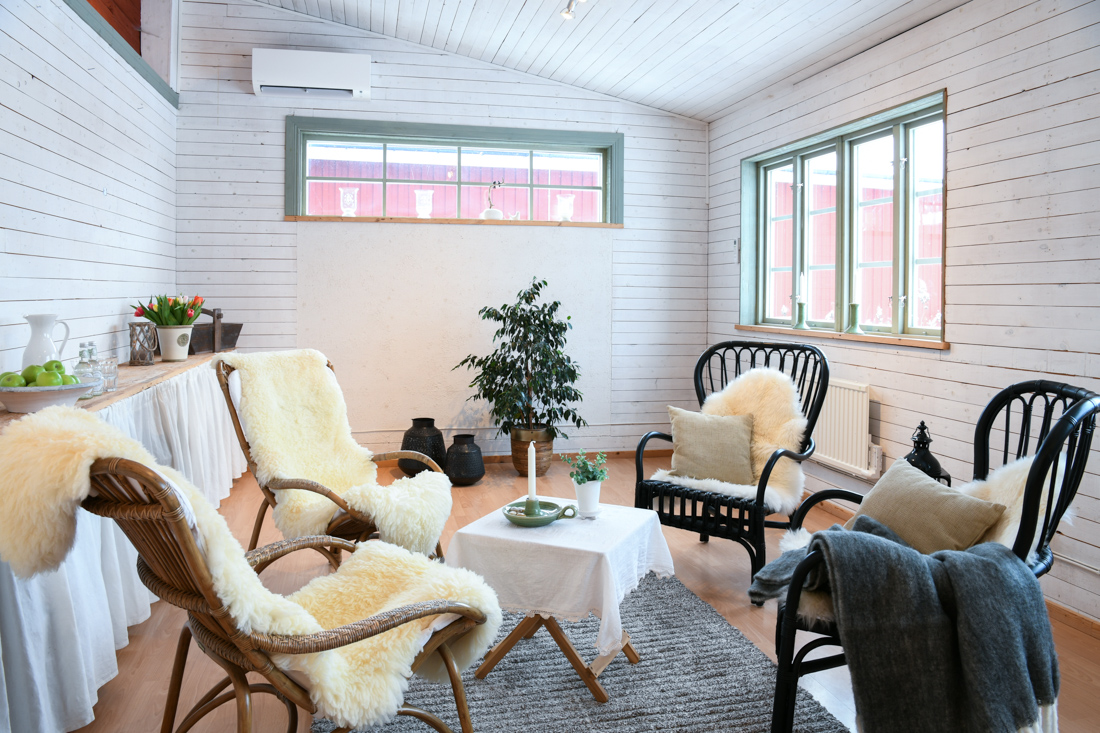 Small conference room - here furnished for conversation in peace and quiet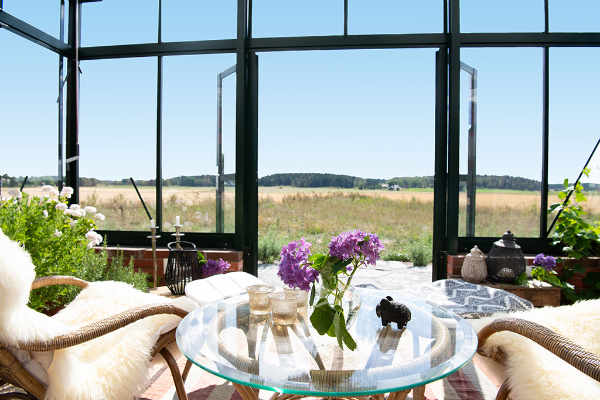 The orangery - for conversation with a view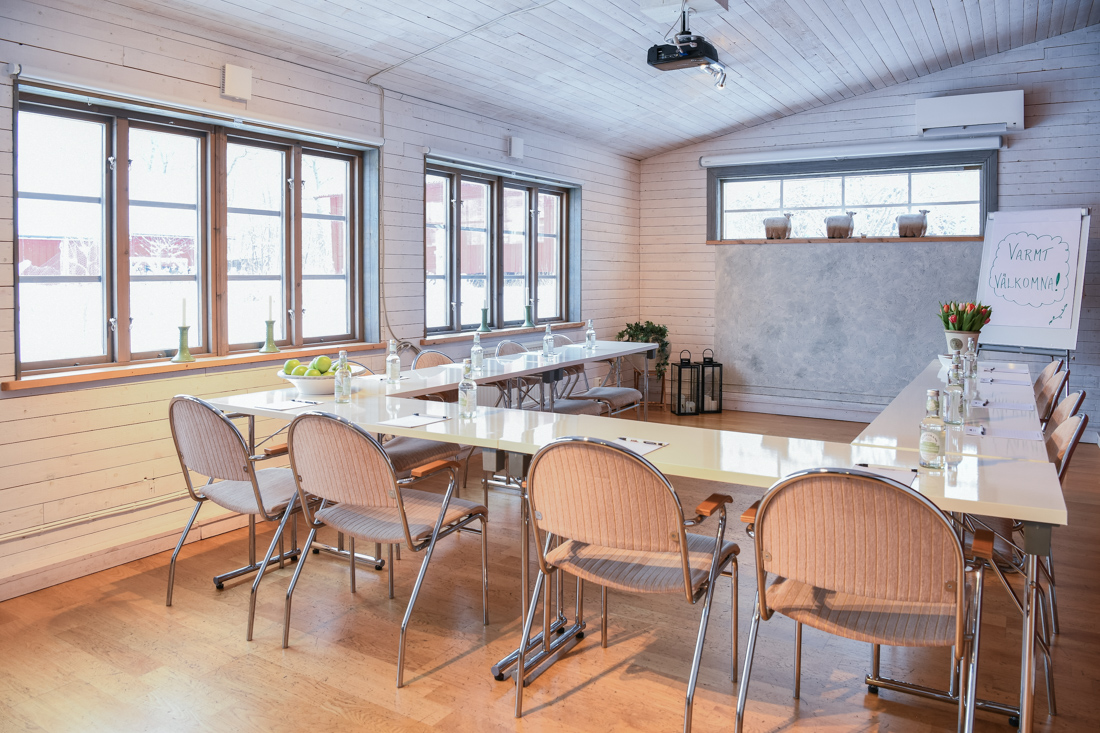 U-support - max 16 people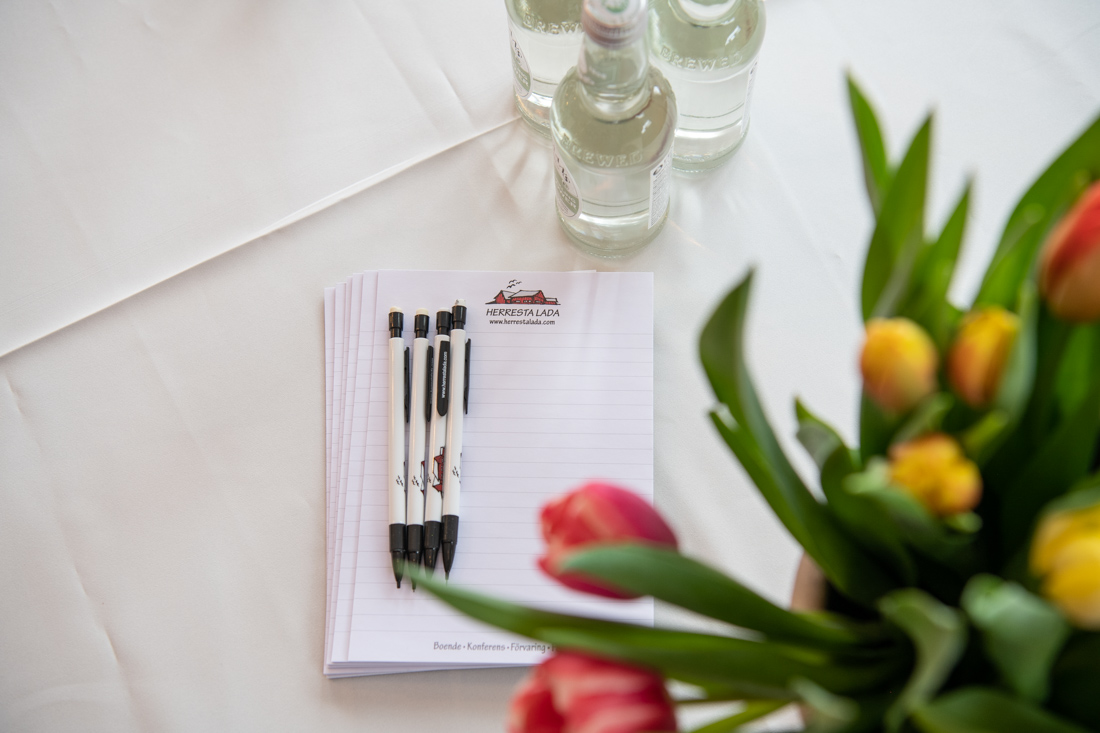 Conference material - Herresta Lada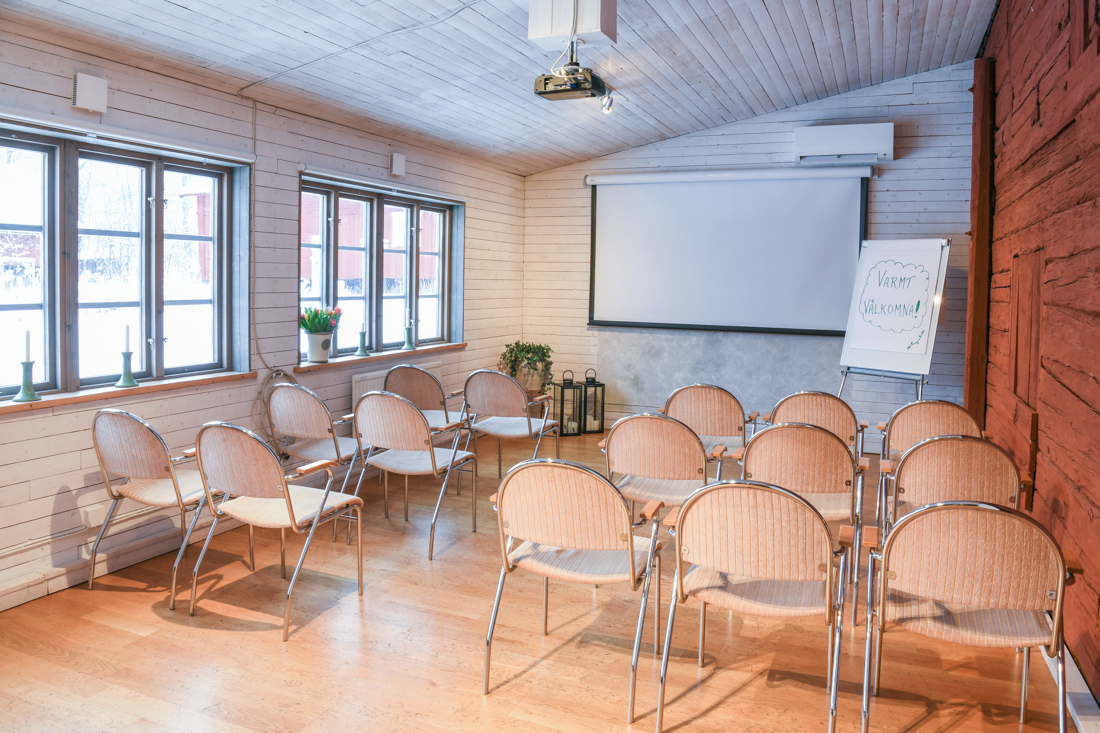 Cinema seating - max 30 people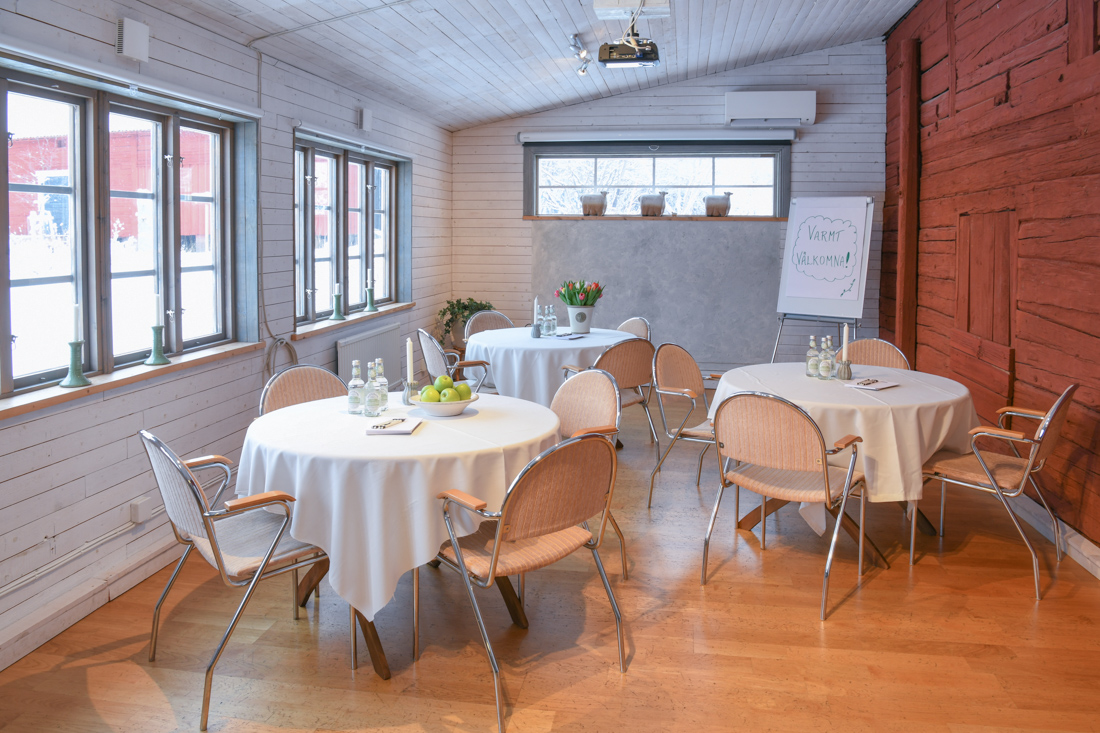 Round table - max 20 people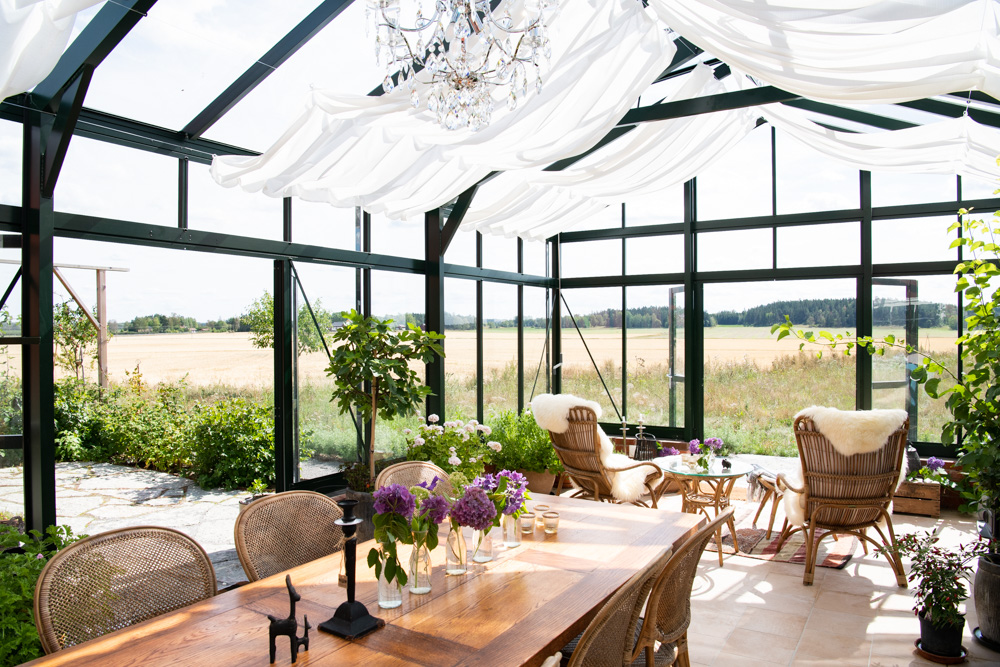 Conference in the orangery - max 12 people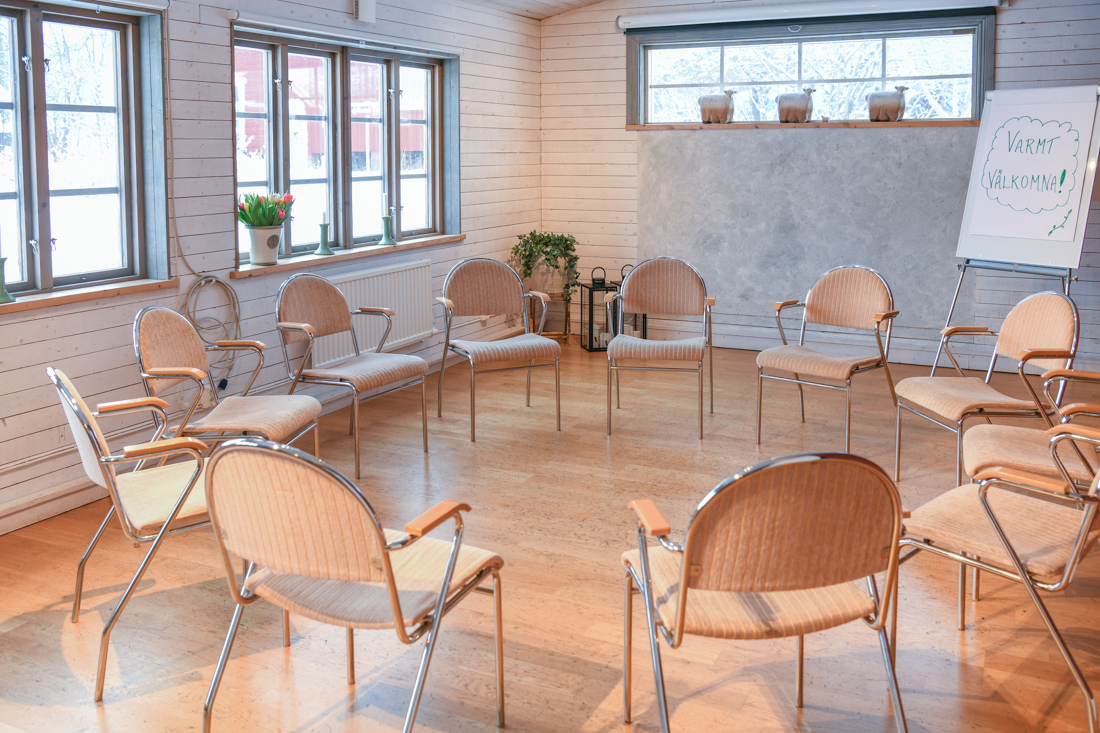 Chairs in ring or U-seat without table - max 20 people
Feel free to come and visit us to see for yourself the place and its possibilities! For more information, contact conference manager Tord Olsson, tel. 070-201 14 30 or tord@herrestalada.com.